FOCUS Summit 2022
FINDING SECURITY
IN INSECURE TIMES
through Real Estate &
Social Impact Investing
Focus Media, Inc. presents a by-invitation-only investor-focused event that brings together distinguished leaders in commercial real estate, data security, community enhancement, and social impact initiatives.
This mind-expansion summit will explore risk-adjusted investment opportunities and how multiple disciplines intersect to benefit all community stakeholders.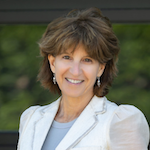 Lynn Isenberg is an innovative creative and business professional working with select firms such as The GSH Group. She is also a former Hollywood studio executive and an award winning author, screenwriter, producer, and founder of Hollywood LIT. Lynn has over 22 years of combined experience as an investor, co-GP and managing partner in commercial real estate in eight states with over $55mm in equity. She holds a B.A. from the University of Michigan, an MBA audit, USM Masters in Spiritual Psychology, and is a CCIM candidate.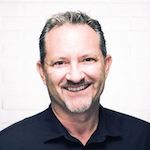 Jon Samsel is SVP, Global Marketing for Verimatrix, a leader in protecting digital content, applications and devices with intuitive, people-centered and frictionless security. Leading brands turn to Verimatrix to secure everything from premium movies and live streaming sports, to sensitive financial and healthcare data, to mission-critical mobile applications.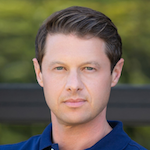 Gideon Pfeffer is CEO and Managing Partner of The GSH Group. Under Gideon's leadership and direction, in the last five years The GSH Group raised and placed over $350 million of investor equity and assembled a portfolio of over 7,000 multifamily apartment units, in 5 states, worth over a billion dollars.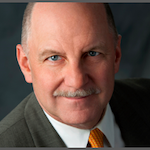 John Messervey is a Private Advisor to America's Leading Families ™. John is an internationally known family wealth consultant and keynote speaker. Drawing from decades of experience guiding 400+ clients, John addresses patterns of family/business behavior that enhance or inhibit wealth creation and continuity.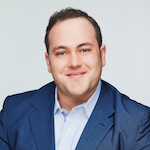 Alex Epstein is a Real Estate Investment Banking Associate at LEX Markets, where he is responsible for shepherding deals through the IPO process. Alex is involved throughout the deal lifecycle, from helping to lead the firm's sourcing strategies to underwriting, filing, marketing, and syndication. Prior to LEX, Alex helped to build out OakNorth's U.S. debt fund operations, working across teams in New York, London, and New Delhi after a $100M dedicated investment by SoftBank. Alex has additional investment banking experience at Goldman Sachs and Eastdil Secured.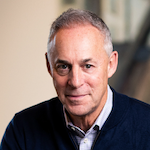 Scott Goodman serves as the founding principal of Farpoint Development. With a lifetime of experience in real estate development focusing on investor relations, procurement of financing and equity and transaction structuring, he serves as the foundation for the company. Scott's deep insight into projects comes from involvement at each step of the process. His practical and academic knowledge results in a track record of unending success across all asset classes and market cycles.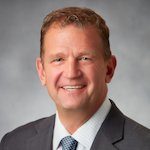 Tom Dakich is an Indianapolis real estate attorney, owner of GEMCO Constructors LLC and Digital Crossroad managing member. Digital Crossroad owns and operates its own dark fiber network that extends from downtown Chicago to Uptown Hammond, IN, through which the company offers access to providers and services that include Lit Wave Solutions, Dark Fiber IRU, Peering & Internet Exchanges, Cloud On-Ramp and Ethernet. Tom specializes in Urban Renewal & Re-Purposing Coal Fired Power plants using Data Centers.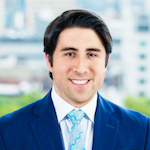 Daniel Malka is the Vice President of Loan Originations at Dwight Capital LLC, one of the largest commercial real estate finance companies in the United States. The firm's range of services includes commercial lending across a variety of platforms such as FHA/HUD, Bridge, and Mezzanine Financing as well as Preferred Equity for both stabilized and new-construction properties. Daniel's core responsibilities include the origination of commercial and multifamily mortgages across the U.S. While Daniel is closing loans and pursuing new business opportunities, he also devotes much of his time to mentoring and managing a team of dedicated loan originators.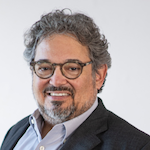 Michael Poris, AIA, is founding principal of McIntosh Poris Associates, a full-service architecture, interior and urban design practice in Birmingham, MI. Since returning to Detroit in 1995, Michael has been working to implement change in his hometown preserving many of Detroit's 20th-century landmark buildings, historic districts, and iconic neighborhoods. Michaels design leadership has helped transform Detroit with projects such as the Foundation Hotel, and the East Riverfront framework plan. His work has won over 130 design awards including 30 AIA Honor awards, 70 Detroit Design Awards and been published in over 100 publications worldwide including Dwell, Urban Land, Architectural Record, and Interior Design. Michael is currently working on an adaptive reuse of the 600,000sf Fisher Body plant in Detroit, and a 600 prefabricated home community in Colorado. Michael was recently awarded the AIA Detroit Charles Blessing award recognizing an individual who shows leadership in planning and civic issues and exemplifies the vision, commitment and the accomplishments of Charles A. Blessing, the visionary Detroit city planner, who committed himself to the pursuit of a higher quality of life for all.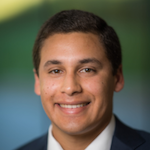 Milco Cipriani is the Managing Partner at Hyde Park Commercial, a privately owned real estate investment firm based in Houston, Texas. At Hyde Park, Milco focuses on the acquisition and development of industrial service facilities (a.k.a. Industrial outdoor storage) across Houston and other high-growth markets with proximity to ports and intermodal facilities.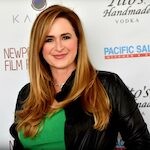 Dr. SJ Murray is an Emmy-nominated and award-winning writer & producer and the founder of storyRstudios, a cutting-edge nonfiction and fiction IP studio based in Austin, TX, with strong presence in both NYC and LA. After earning her PhD at Princeton, she studied screenwriting at UCLA. Her work has played at international film festivals and has been distributed by PBS, LinkTV, Netflix and Amazon. Her latest film, Five Years North (2020, EP), an intimate portrait of U.S. immigration, won the Grand Jury Prizes at the 2020 Rhode Island International Film Festival and DocNYC and qualified three times for the Academy Awards. She is tenured faculty member at Baylor University.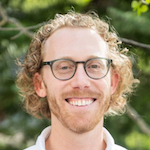 Duncan Mendelsohn is the Founder and Managing Principal of Good Seed Capital, a commercial real estate investment and advisory company focused on the regulated cannabis real estate sector. Good Seed Capital has $5M AUM and is raising a $50M fund to make commercial real estate equity and debt investments in industrial and retail properties with cannabis operator tenants.
Previously, Duncan served as an executive in the mortgage banking industry, holding various roles since 2008. Duncan led the credit department for one of the largest HUD/FHA lenders in the country, overseeing a $1 billion annual loan pipeline and twenty-five person underwriting department. Duncan has personally underwritten $1.5 billion of consummated commercial real estate transactions nationwide.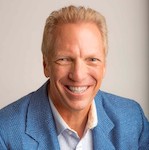 Tom Wheelwright is a tax and wealth expert, renowned CPA, CEO of WealthAbility®, Rich Dad Advisor, entrepreneur, international speaker, author of The Win-Win Wealth Strategy: 7 Investments the Government Will Pay You to Make. Wheelwright is the CPA for Robert Kiyosaki (Rich Dad Poor Dad) and has spoken on stage on every continent to over 100,000 entrepreneurs, small business owners and investors. Tom provides useful advice for people seeking to become wealthy, help the environment, and encourage the realization of governmental and social objectives.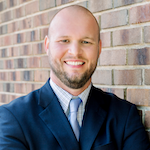 J.C. Webb IV, Esq. is the CEO and Managing Member of REMTERRA, LLC.
J.C. Webb grew up in Plains, Georgia. He received a B.S. degree in Government
and Environmental Science with concentrations in Public Policy and Economics
from Berry College in Rome, Georgia, and his J.D. degree from Faulkner University, Thomas Goode Jones School of Law. Prior to attending law school, J.C. worked with the Colorado Division of Wildlife (now Colorado Parks &
Wildlife) on state and federal land development projects, environmental impact assessments, and permitting (NEPA) in northeast Colorado for oil, gas, solar, and wind energy development.
In his role J.C. worked with local, regional, and federal agencies, partners, and organizations, while managing over a dozen public-access, state wildlife and state land trust properties, including monitoring conservation restrictions and management plans for the properties. Over the past eight years, J.C. has represented landowners and corporate entities to maximize the best use and highest value of their property. J.C. has assisted landowners to establish and customize development, management, and monitoring plans for their properties, including those who elect to preserve property through easements, restrictions, and fee simple donations.
He is currently a partner in Stone, Britt, & Webb, LLC where he heads the real estate, corporate, and appellate law sections of the law firm.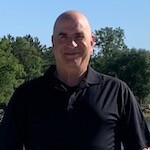 Robert Mattler is the MI market leader for Green Portfolio Solutions, LLC (GPS), a leading PACE consulting company. Bob brings several years combined experience in real estate law, commercial real estate brokerage and green building consulting. Over the past 10 years, Bob has been a featured speaker at dozens of corporate, public and non-profit events advocating for greater use of PACE financing in ground up construction or updating obsolescent infrastructure. Most recently, Bob has been involved with the Detroit 2030 Districts'(D2D) initiative to reduce energy and water consumption to achieve Net Zero Energy status for Detroit's commercial and non-profit building sectors.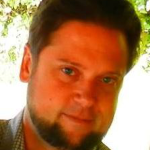 Todd Ziegler (JD) is a seasoned business founder and decade-long c-suite transportation veteran. A few years after making his first Bitcoin investment in 2017, Ziegler was writing the white paper for a fintech and freighttech pioneer: TruckCoinSwap (TCS). The objective: use blockchain technology to make freight receivables settlement free to transportation companies, and reduce costs for every small business and household in the American supply chain. In September 2022, TCS launched its digital (Polygon) asset on a Top10 US exchange (CrossTower), and an international exchange accessible in 80 countries. With an incredible team of developers and advisors hailing from the University of Wyoming's 'Advanced Blockchain Lab,' TCS is now executing its core mission to 1) reduce billions in annual supply chain costs, and 2) recapture and return up to 90% of net revenue to millions of owner-operators and small transportation companies – the backbone of North American economies. Ziegler is married to a saint, the proud father of three headstrong daughters, and enjoys writing, rock climbing, backpacking and kayaking when time permits.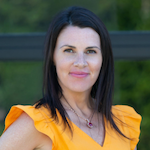 Jaime Pfeffer is Head of Organizational Development and Chief Strategy Officer for The GSH Group, a multifamily real estate firm with a portfolio value of over $1 billion. She holds a Masters of Science in Administration with a concentration in organizational development. Prior to joining GSH, Jaime worked as a professional development coach, executive coach, and corporate trainer. She is a change manager in workplace processes, organizational infrastructure, and culture and holds the secret to cultivating fortitude in uncertain times.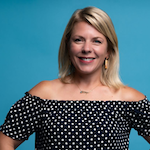 Amy Peterson, Co-Founder and CEO of Rebel Nell, a certified social enterprise and women-owned jewelry company with a purpose, that employs women with barriers to employment to help them transition from a life of dependence into one of self-reliance. Living next to one of the city's most well-known shelters gave Amy the unique opportunity to build relationships with many of the residents. The inspirational stories many of the women shared of overcoming emotional, physical and financial abuse were the catalyst for creating Rebel Nell. Amy was adamant about providing women in the shelters with an opportunity to lead an independent life. She believes that employment paired with financial literacy, business education, and a focus on life wellness assists them in regaining the confidence they need to lead them on the path to success.
Prior to taking over as CEO of Rebel Nell, she served as Vice President of Special Projects and General Counsel for the Ross Initiative in Sports for Equality (RISE) and as the Associate Counsel for the Detroit Tigers. She achieved her Bachelor of Arts in History from Kenyon College, her Juris Doctorate from New England School of Law, and her Masters of Business Administration from Suffolk University.
Amy has been recognized for the impact she has had in the city of Detroit in Dbusiness Thirty in Their 30s Detroit's Premier Business Journal, Ernst & Young's Entrepreneur of the Year: 2016 Michigan and Northwest Ohio.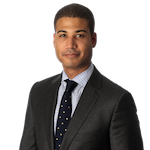 William B. Mack is a Shareholder and Co-Chair of the Financial Regulatory and Compliance Practice at Greenberg Traurig in New York. He is experienced in advising companies on regulatory and compliance matters relating to the Securities and Exchanges Commission regulations, the Exchange Act, Anti-Money Laundering law and Financial Industry Regulatory Authority (FINRA) rules.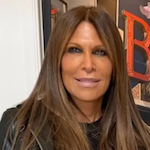 Dr. Shari L. Rogers is a Clinical Psychologist, and activist whose work encompasses educational programs, public speaking, and event development combining film, music, and art as a philanthropic tool. All her efforts are motivated by the desire to help others find the "cup of honey" contained in their souls, and to inspire them to share it with the world.
Dr. Rogers has spearheaded many initiatives to raise public consciousness on the issues of genocide, racism, and oppression through the idea that goodness is the best weapon against hatred. She is the Founding Director of Spill the Honey Foundation, a Michigan-based 501(c)(3) organization committed to promoting human dignity as well as advancing public knowledge of the Holocaust and the Civil Rights Movement. Through artistic educational programs, sponsored initiatives, and strategic partnerships, Spill the Honey advances cultural tolerance, draws attention to contemporary injustices, and encourages young people to become compassionate, global citizens.
Dr. Rogers is also the Producer and director of the award-winning documentary "Shared Legacies" The African American Jewish Civil Rights Alliance". This film links the work of Dr. Martin Luther King, Jr. with the lessons learned from The Holocaust and serves as evidence to the unexplored, yet critical parts of United States History. The film has gained national recognition and praise because of its power to build strong interfaith coalitions. The film opened the 20th Anniversary of the the Atlanta Jewish Film Festival in front of 2,500 attendees and its in compelling format has inspired film festivals, synagogues, Black churches, peace-building organizations, college campuses, high schools, and business corporations across the world to engage in greater relationship building. Dr. Rogers and her film have touched many people and organizations. A few include the NAACP, Black Business Association in Los Angeles, Urban League, Morehouse College, The University of Michigan, Consulate General of Israel to the Southeast, JCPA, Congressional Black Caucus, World Jewish Congress, Southern Christian Leadership Conference, Chicago Women Take Action, and the United Nations.
Dr. Rogers works closely with Dr. Clarence B. Jones by contributing to his efforts to restore, highlight, and reinvigorate the historic coalition/relationship that had existed between The African American and Jewish communities, especially to inspire young leaders today about the power of coalition building.
To build on this mission of inspiring young leaders today, she contacted Blake Weissman, a graduate of Business Administration at the University of Michigan, to conduct a pilot online webinar with key leaders such as Dr. Clarence B. Jones and Ambassador David Saperstein. The event went so well that one graduate student in the audience who works for the Consulate General of Israel to the Southeast offered to partner with Spill the Honey to combat antisemitism and racism in the Southeast. One of the key schools Spill the Honey worked with was Morehouse College, the alma mater of Dr. King. Spill the Honey Foundation, the Consulate General of Israel to the Southeast, and Morehouse College created an event to showcase the passion professional athletes, educators, congresspeople, social justice warriors, politicians, musicians, and businesspeople have towards Black-Jewish relations. The University of Michigan and Morehouse students took this fast traction Spill the Honey was gaining to establish a national club that organizes screenings, dinners, and relationship building events. The student team now has already worked with Indiana University, Morehouse College, Michigan State University, The Ohio State University, University of North Carolina Wilmington, Queens College, and many more across the nation to spread further awareness towards this cause on college campuses.
Dr. Rogers has been featured in the Gazelle, Atlanta Jewish Times, AJC, Huffington Post, Jewish Journal, University of Michigan Daily, Southern Jewish Life Magazine, The Forward, and The Independent. The Independent mentioned about Dr. Rogers that, "In years to come the Rogers name is sure to identify the learned intellectual who put together the first doc on how Black and Jewish leaders formed and expanded a coalition of mutual interdependence".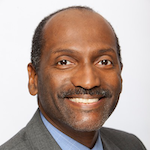 Percell Smith is the District Director of Operations, East Division at Brookdale Senior Living, specializing in independent living, assisted living, memory care, and skilled nursing. Percell specializes in Elder Empowerment and Cultural Change. Brookdale's mission is to enrich the lives of those we serve with compassion, respect, excellence and integrity. Brookdale has 675+ communities in 41 states with the ability to serve around 60,000 residents and 16,000 patients as of 6/30/2021.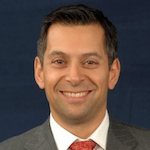 Karim Demirdache is a Managing Director at
LEX Markets
. Karim comes to LEX with broad experience originating and structuring high-yield real estate debt & equity investments. Prior to LEX, he was a Managing Director at Kohlberg Ventures Realty Capital (KVRC), a privately held real estate investment management company that invests directly in real estate debt and equity. Before that, he was a founding member of Hudson Realty Capital and worked as a senior acquisitions officer at Credit Suisse/Praedium Group. Karim has underwritten, structured and managed assets in excess of $3 billion.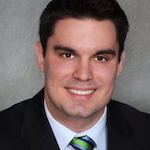 Dave Pavlik is a Co-Founder and Managing Partner at Decennial Group.  Dave is also a Co-Founder of 11 Million Acres, leveraging years of experience in finance, management and public policy to lead 11 Million Acres in developing opportunities in the energy, real estate and private equity markets. Dave has structured over $2 billion in renewable energy and infrastructure projects throughout his career. That expertise was key to setting up 11 Million Acres' capital structure so that it can leverage renewable energy financing and tax credits, ensuring assets are designed for the next generation energy economy.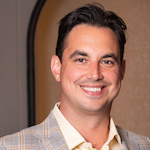 George Harabedian is Acquisitions Director for The GSH Group. Along with sourcing and vetting potential acquisitions, George is intimately involved in the evaluation, development, and execution of business plans for each asset.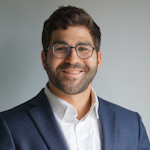 Alex Goldfarb is the CFO of The GSH Group. A licensed CPA by trade, Alex joined the company as Director of Capital Markets in 2020. He has 7 years of experience serving as a tax and consulting advisor to multifamily residential clients with portfolios ranging from $50M to over several billions of dollars. Previously Alex worked for Deloitte in the real estate tax practice of the firm, focusing on tax and regulatory compliance. Alex also worked for a boutique tax firm representing multifamily residential and commercial clients, advising them on the financial and tax implications of transactional events, operations and general compliance.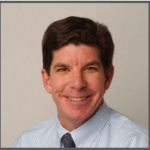 Brian Dickerson is an American journalist and the Opinion Editor for the Detroit Free Press. Prior to that, he served for 20 years as an editor and columnist for the Detroit Free Press. In addition he spent 9 years at the Miami Herald as a staff writer, editorial writer and also editor.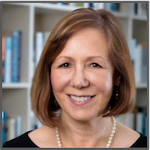 Laura Berman is an award-winning Detroit-based journalist and writer. She was a featured columnist at the Detroit News for almost 30 years, writing and reporting from Detroit and destinations as far-flung as war-ravaged Bosnia, Moscow and London. Laura's perceptive insights highlight the people that make communities communities.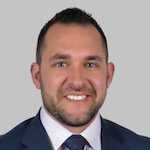 Aaron Moll is a mortgage banker in the Detroit office of
Berkadia
focused on mortgage origination's nationwide. Aaron has been involved with commercial real estate finance for over 10 years, during which time he has closed more than $1 Billion of transactions. Over the course of his career, he has worked with a variety on investors from private family offices to larger institutional firms. As a former life company correspondent of Berkadia, Aaron has a strong understanding of life company loan programs and relationships. He has closed deals throughout the United States, across all major asset classes, with a focus on student housing. Aaron is part of the Student Housing Team at Berkadia and acts as a product specialist within Berkadia's mortgage banking platform. Aaron was part of the first graduating class from Central Michigan University's Commercial Real Estate Development Program.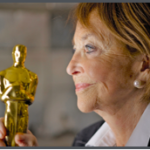 Sue Marx is an Academy award and Emmy award-winning documentary filmmaker who started her career as an associate producer of Detroit's Channel 4 series, Profiles in Black. Her subjects have ranged from portraits of local artists, the Detroit People Mover, business in Detroit, living in Detroit and the Detroit Jewish community. We honor her with a Lifetime of Changing the Story Achievement Award in storytelling and community building.
Professional photographer available for discounted headshots.
Finding Opportunities
Creating Unified Success